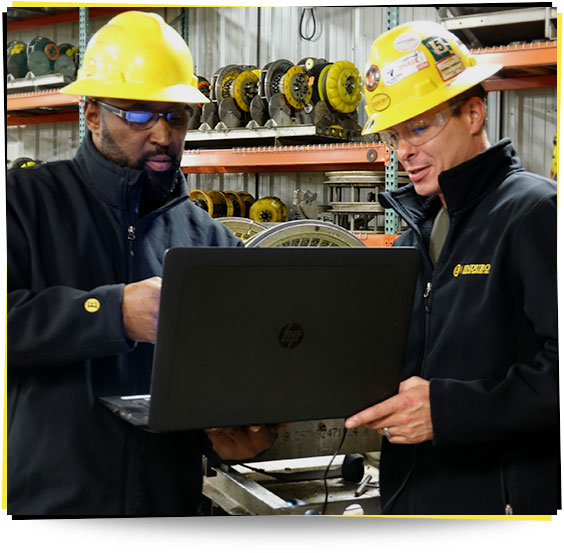 The DfL and DdL tools export their data to a suite of advanced software that provides accurate reconstruction of pipeline data in multiple views, which facilitates the best analysis in the industry. Our software also provides reports with a multitude of output options – all Modified B31G values including Effective Area, Risk Assessment (growth, reliability, etc) – and full customization for any parameters required.
Multidimensional Visual Analysis
Pig Prog II Presenter is a breakthrough in data analysis software that allows you to visualize and analyze your pipeline integrity. You can interact with your pipeline data, and analyze and create interactive views that provide crucial information. It's completely intuitive, yet complex enough to give you all of the information you need.
Analysis Without Limits
In-depth Analysis – Use Pig Prog II Presenter to review events and pinpoint integrity issues
Multiple Data Views – Display data in multiple views simultaneously
Interactive Displays – Easily update views by moving to a new event
Customize Reporting – Create reports tailored to your company's needs
3D Pipeline Analysis – Experience a three-dimensional view of your pipeline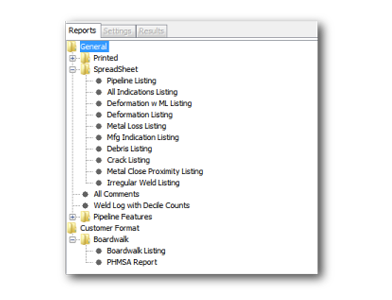 Explore
The Reports Tab allows you to explore data content, including debris, deformation, and metal loss listings.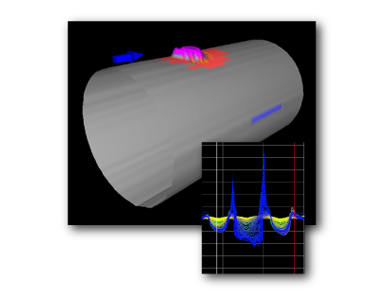 Visualize
The 3D view displays a section of the pipe based on the left and right cursor placement in the Line Chart. This view is most frequently used as it has many features and functions for optimal data analysis.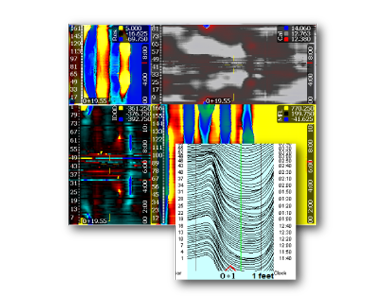 Analyze
The Analysis Detail box displays the Enduro Station Number, Projected Station Number, and events with analysis details such as metal loss, deformations and features.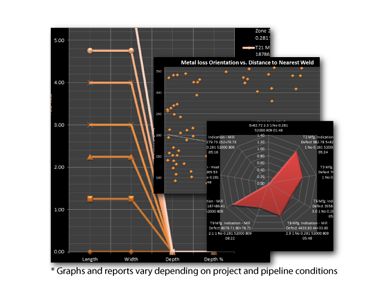 Share
Pig Prog II Presenter allows you to view/export/print any of the "Dig Sheets" or "Data Reports" à la carte to assist field personnel in locating excavation points.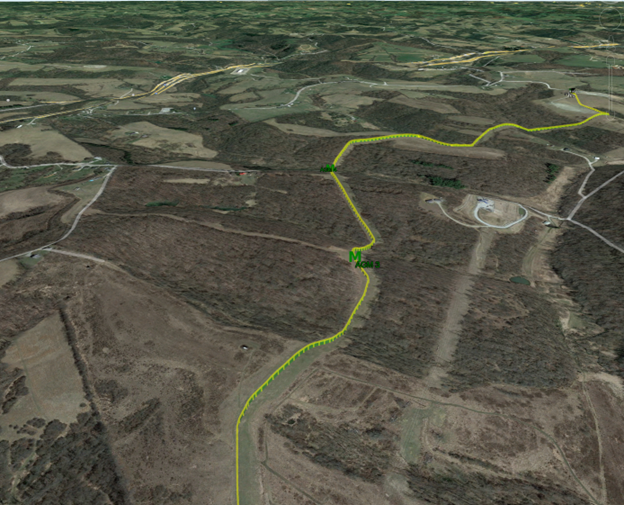 XYZ Mapping
Global Positioning System (GPS) equipment works well with the Enduro ILI tools. Excavations may be determined from logged GPS readings and given in GPS excavation points.

With the use of twin gyros and top of the line IMU options, profiling and mapping of the pipeline is possible with sub-meter accuracy.

Enduro Tracking/GIS crews are available for GIS surveys, including collecting control points to ensure the sub-accuracy of the line.