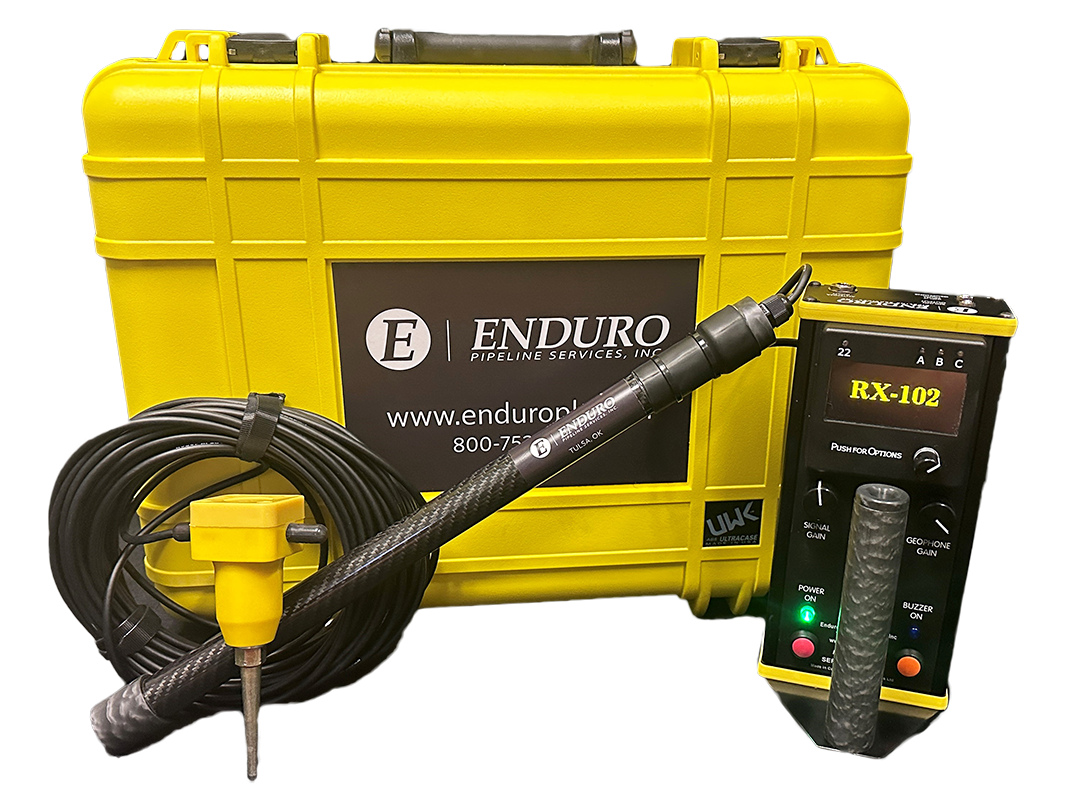 RX-102 Tracking Receiver
Enduro's RX-102 Tracking Receiver is a complete 22 Hz and Acoustic (Geophone) tracking solution with a built-in geophone amplifier.
Tracking Receiver RX 102 Kit Includes:
Weather resistant receiver with built-in geophone amplifier
External wand antenna with 6' cable
50' antenna extension cable
Geophone probe with 50' cable
6' vehicle stereo audio cable
(1/8 in or 3.5 mm jack)
Impact-resistant, weatherproof hard case
5- C Alkaline Batteries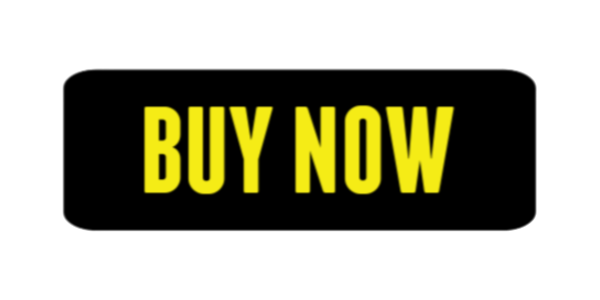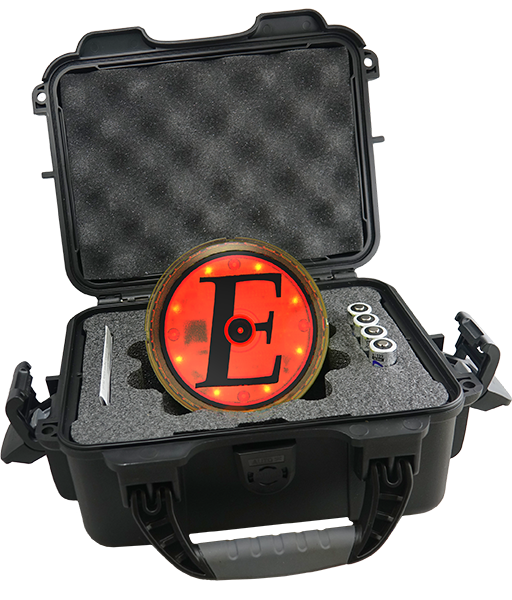 N.I.P.S. Unit
Enduro has designed the Non-Intrusive Pig Sensor to detect a change in the magnetic field as a pig runs through a pipeline and under the unit. Each NIPS is equipped with a strong rare earth magnet on the base that attaches directly to the pipe. It is a simple, lightweight, portable and cost-effective unit destined to be your next piece of standard tracking equipment.
NIPS Unit Includes:
Enduro N.I.P.S. Unit
(2) Sets of Lithium CR123 Batteries
Instruction Card
High impact, O-Ring sealed watertight carrying case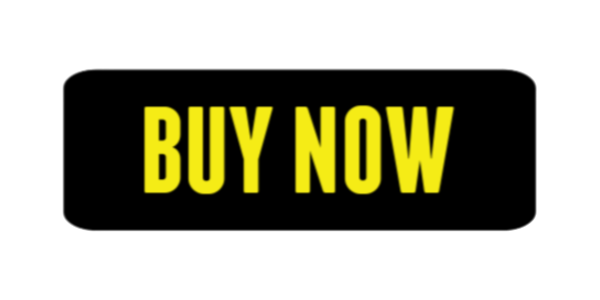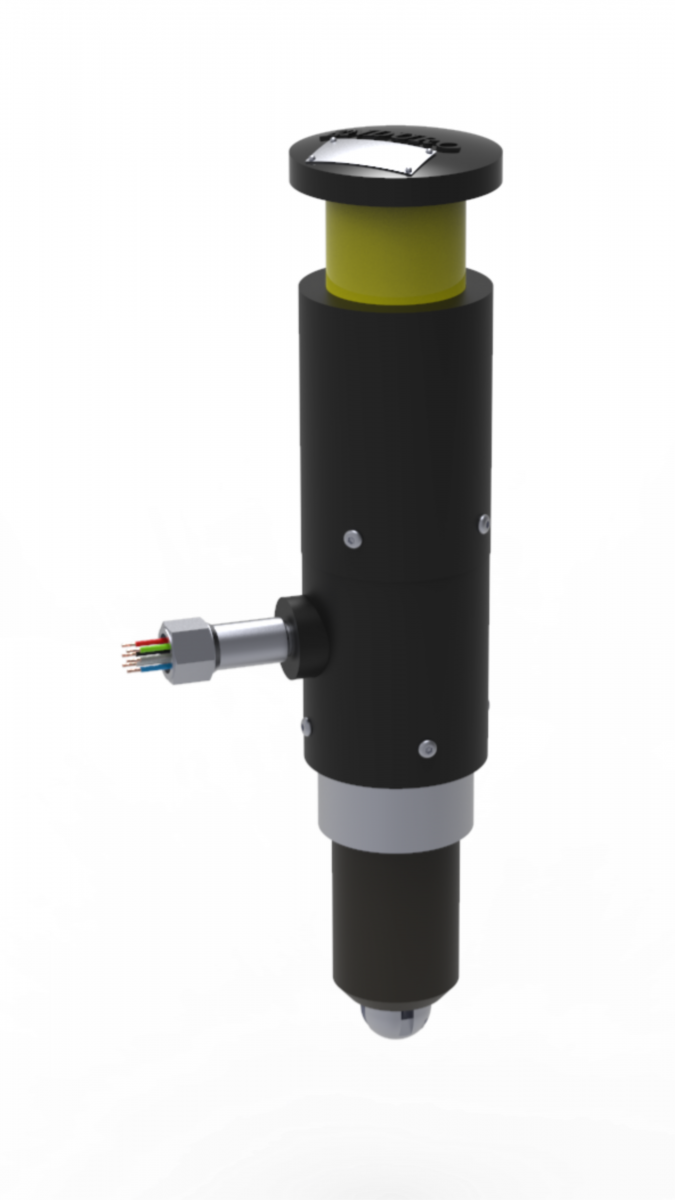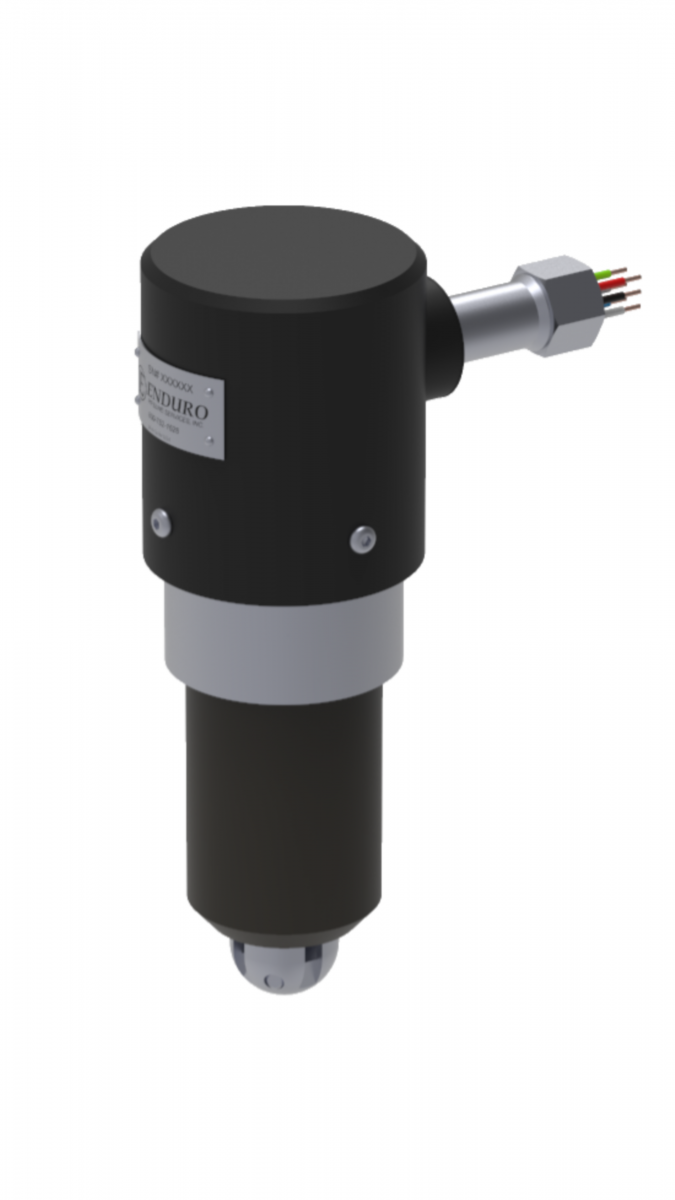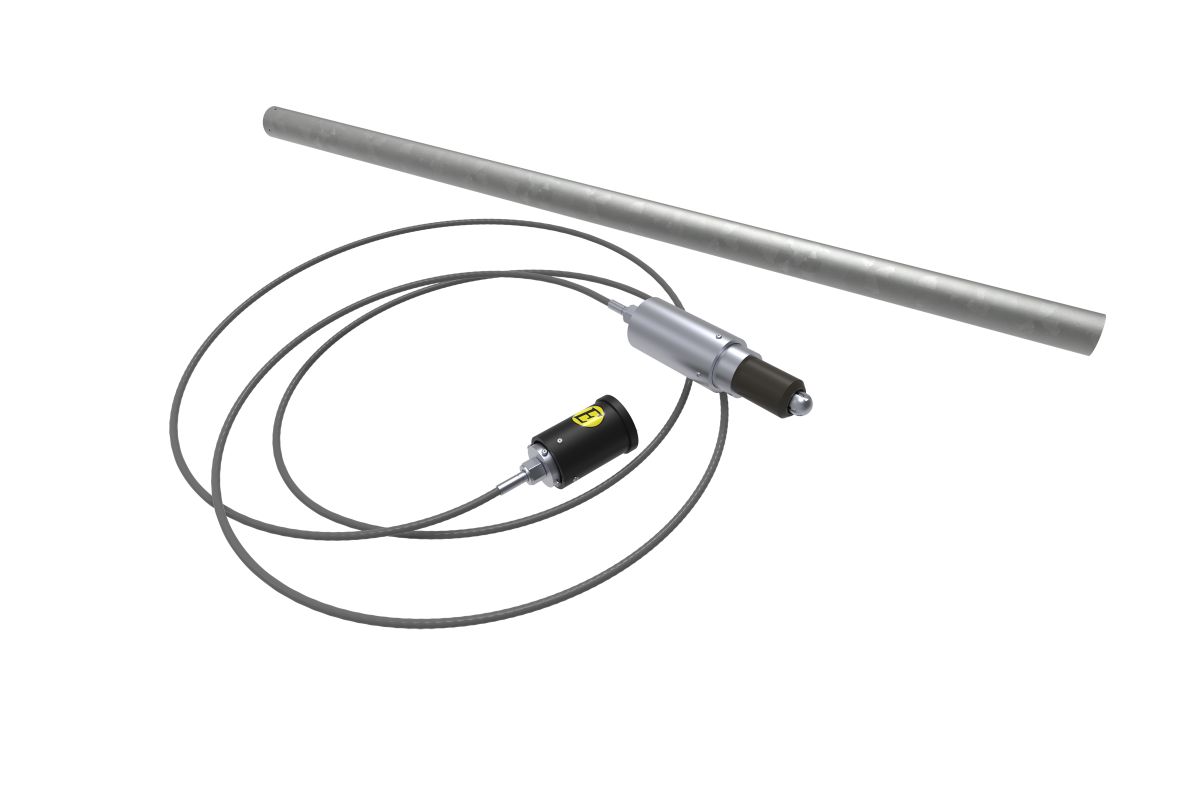 Track Your Pig With Confidence
Bi-directional trigger
Stainless steel inner construction
Simple installation
Universal fitting
No-doubt observation of pig arrival
Intuitive reset
The Enduro Pig Popper is available in several different options
Manual Visual alert *
Combo – Electrical/Manual Visual alert *
Electrical alert
-All Pig Poppers are available for below grade installation. Enduro's new cable extension system allows the Pig Popper to be installed in any depth of cover up to 18'. No need for specific extension lengths, excess cable is coiled up and covered when backfilling.
-Need to replace a nonfunctional pig singnal? The Pig Popper is also designed to work with most existing 2" fittings.
*Available with indicator light for night or low light applications.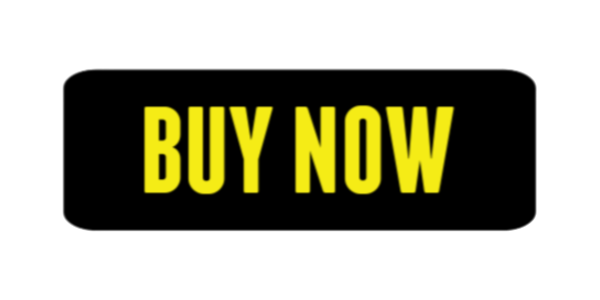 ---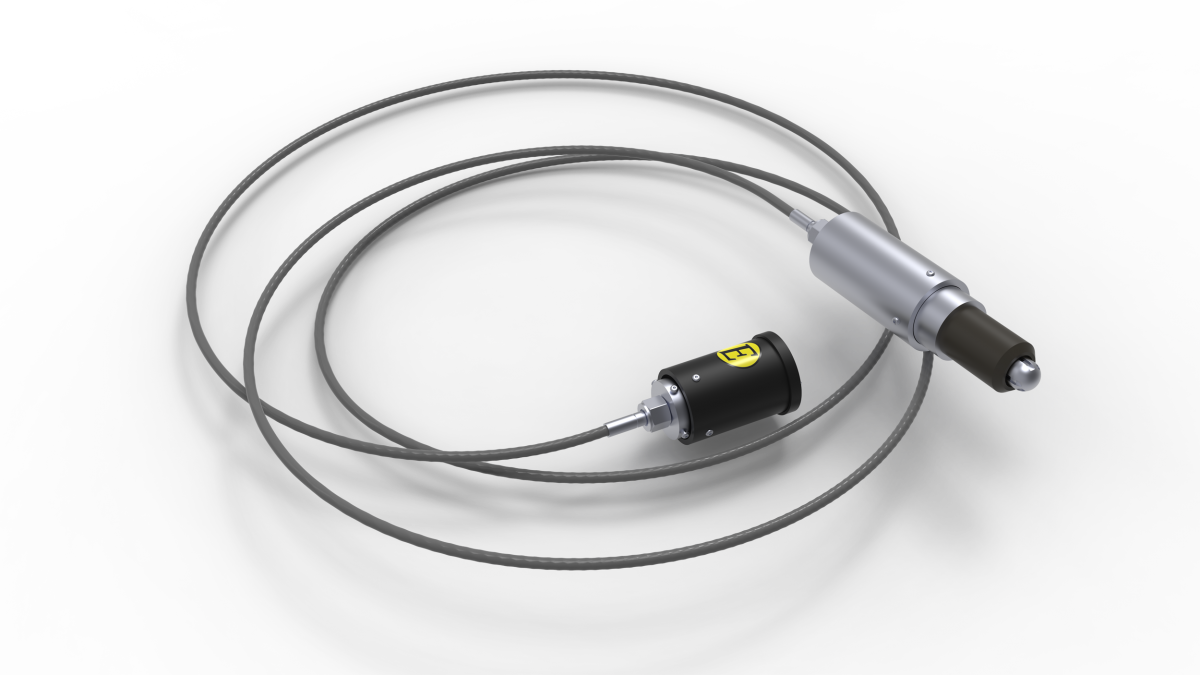 Pig Popper Cable Extension
Our cable extension is compatible and can be retrofitted to any Enduro pig popper that has been installed. Because of the flexibility to adapt the grade determination changes between procurement and installation, it is an excellent add-on to have in your tracking equipment inventory.
Benefits Include:
The cable extension pig popper allows for the sub-surface installation of the pig popper in any depth of cover, up to 12'.
The indicator for the pig popper can be installed on the surface at the best location determined by the end user (within the 12' range of the cable).
User can customize the installation to the actual conditions in the field and does not bind them to a specific height/elevation.