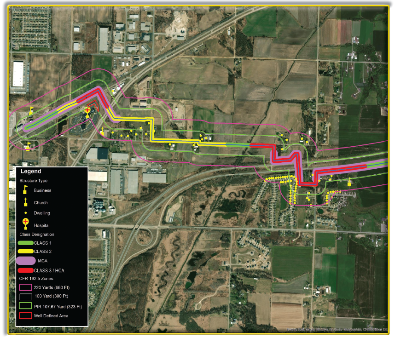 GIS Services:
AGM Site Documentation
Sub-meter XYZ Centerline
Pipe "Bending" Strain and Pipe Movement
CFR192 and CFR 195 compliance
Operator Database Management
In-house GIS experts
Our team is using advanced IMU navigation equipment within our ILI tools that complement our PigProg software containing specialized GIS tools. PigProg also connects to a geospatial system utilizing ArcGIS to produce deliverables the client can integrate into their GIS database with ease. We have developed an in-house app used for tracking and developing AGM Site Documentation. Our GIS tracking crews can now multi-task in the field using our Enduro PigTrack App. From collecting XYZ data, and snapping the appropriate site pictures, our crews create the site documentation required while in the field. Clients will now have the final deliverable within days versus weeks with previous methods. Also, when preparing for IMU services and ensuring sub-meter mapping, our crews will collect additional control points while they are in the field, saving time and money for our clients.
The industry now seeks the advanced services of Pipe "Bending" Strain and Pipe Movement. Hiring an additional vendor to supply this data is now a thing of the past. Enduro has worked with Strain experts to develop systems to accurately report strain along the pipeline. Inclusive of utilizing ArcGIS, we use Geohazard integration using Spatial Analysis to locate probable causes of strain events. In addition, using previous IMU data presents the opportunity to analyze pipelines for horizontal and vertical pipe movement.
As the industry evolves, so do the regulations. Pipeline Operators are becoming very familiar with new regulations pertaining to CFR 192 and 195 compliance. With Enduro's advancements in GIS, Class location, HCA, and MCA determination for Natural Gas pipelines is now a service we are offering. We are not leaving out liquid lines, Enduro has the expertise and the tools to work with the pipeline operators for HCA determination, including overland spill analysis. These services will ensure customers are in compliance with PHMSA CFR 192 and 195 regulations, also staying up to date with new additions and changes to CFR as with the Mega Rule. 
For more information contact info@enduropls.com with subject ATTN: GIS Department.
Pipeline & Gas Journal - July 2022 (nxtbook.com)
Navigating New MSA CFR 192 and 195 Requirements
Overview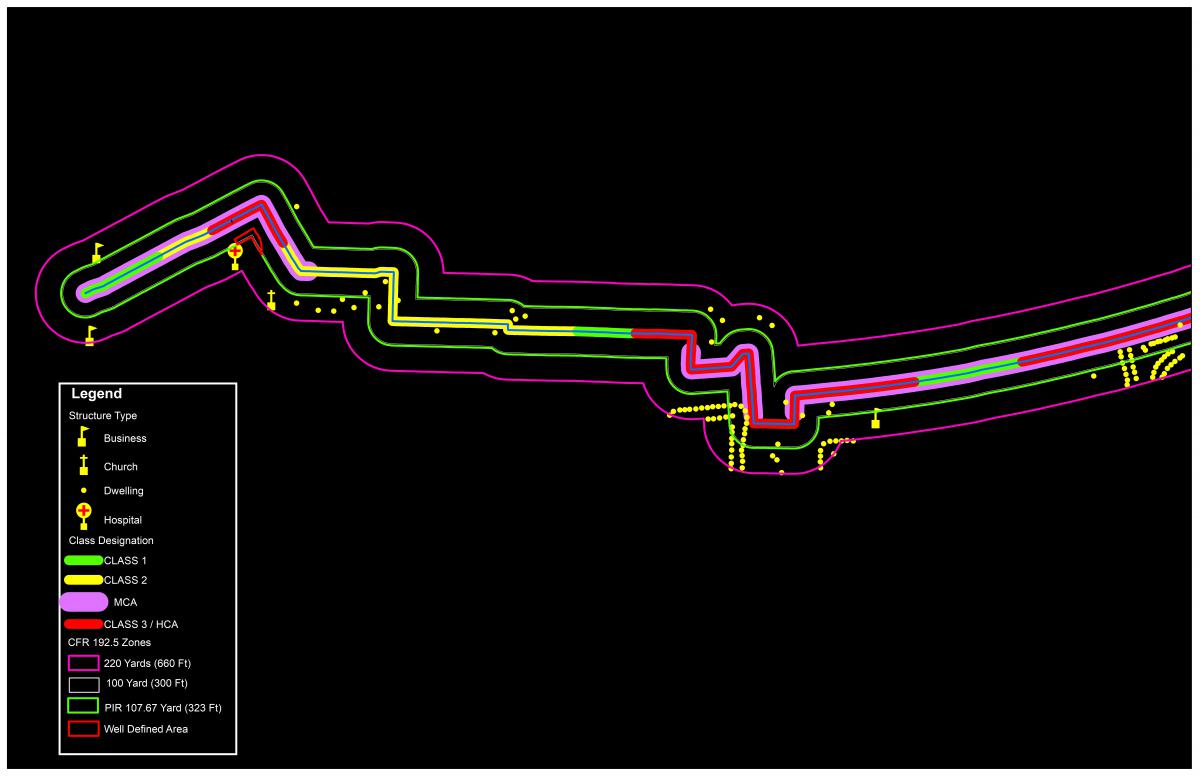 DOT CFR 192 Analysis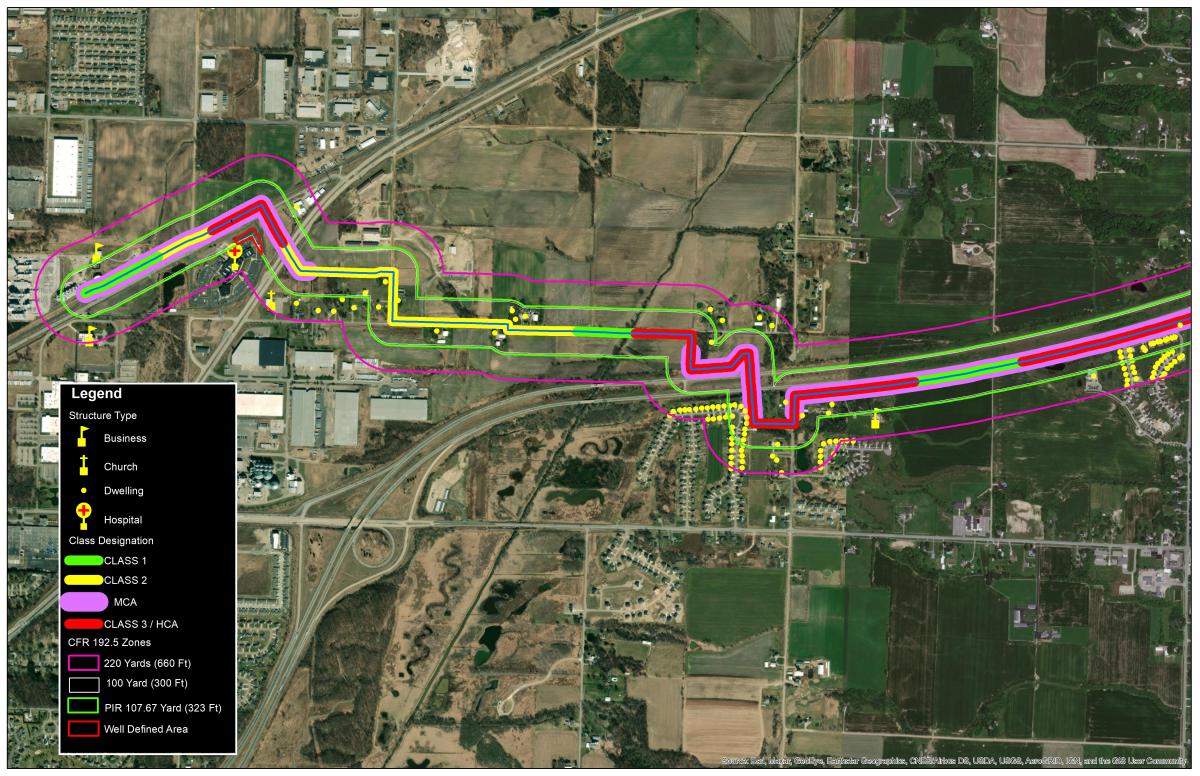 DOT CFR 192 Analysis over Satelite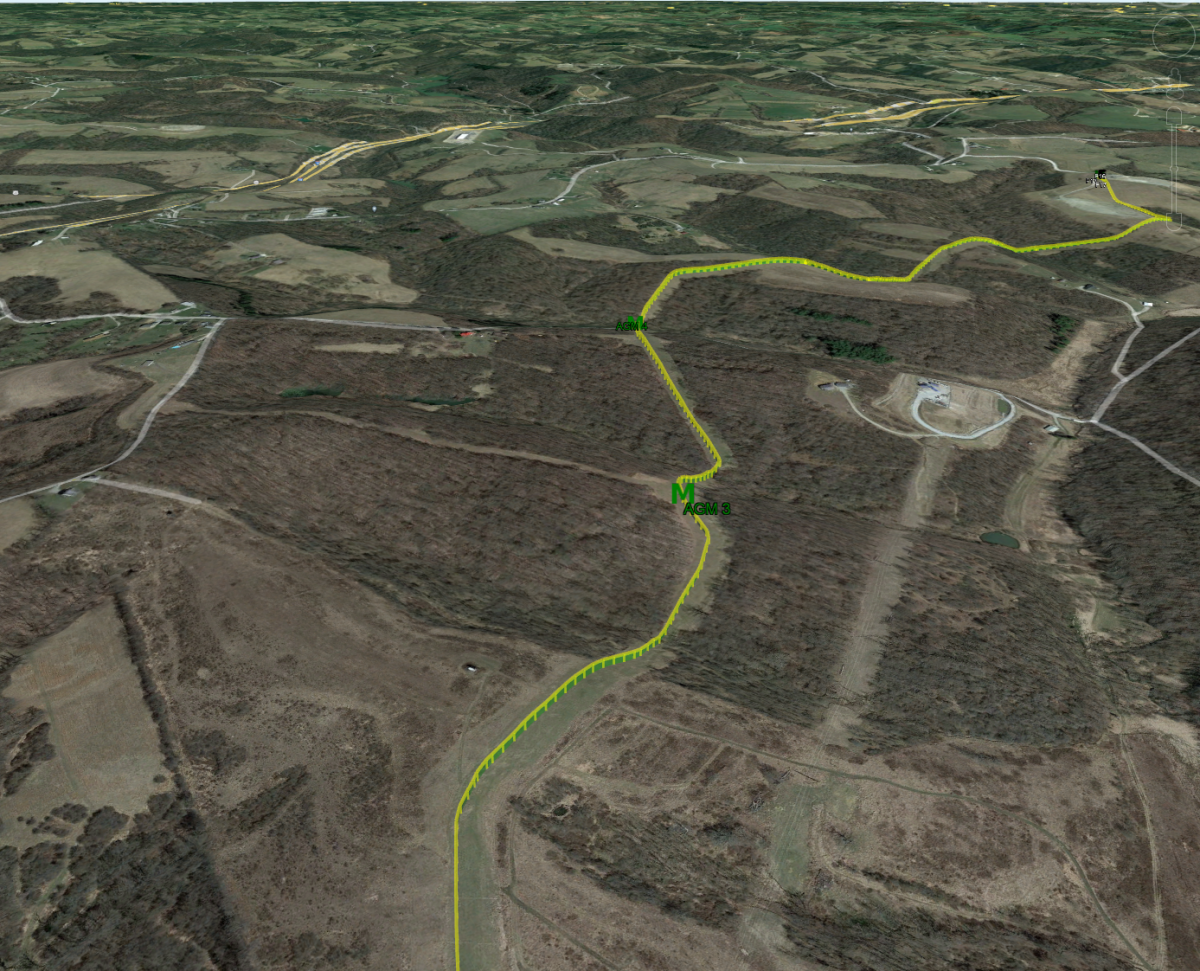 Arial Rural