Overview
The AGM2 constantly monitors the surrounding magnetic field. As a change occurs in the magnetic field, or as a pig with a magnetic field passes, the AGM2 indicates and records the pig data in the internal storage.
1. The AGM acquires a GPS signal and monitors for magnetic activity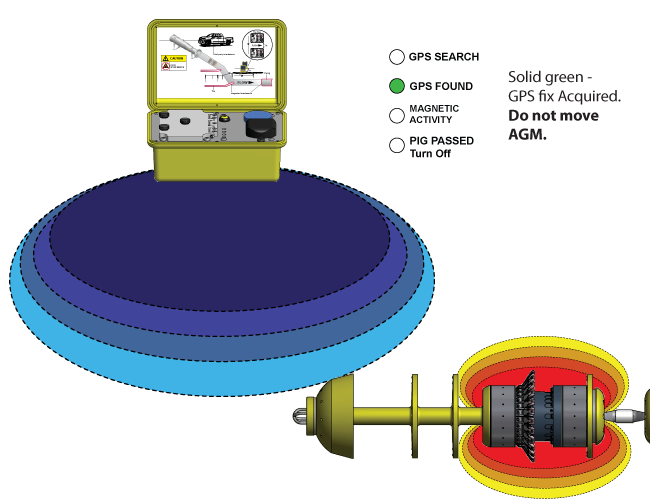 ---
2. The AGM senses magnetic activity.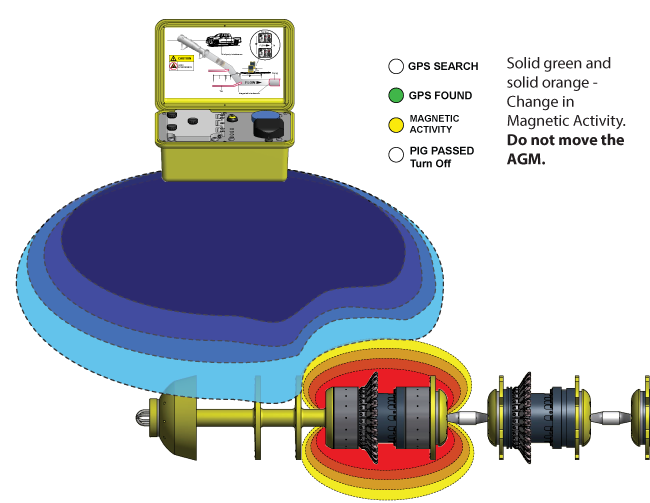 ---
3. The AGM has recorded GPS coordinates of the pig passage. It is now safe to turn off the AGM.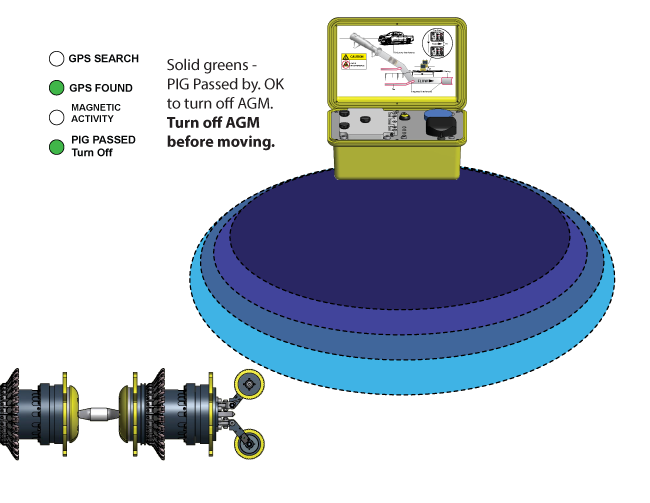 ---
4. Download data to your computer for mapping*
notes* – Requires Enduro's PigProg II software.